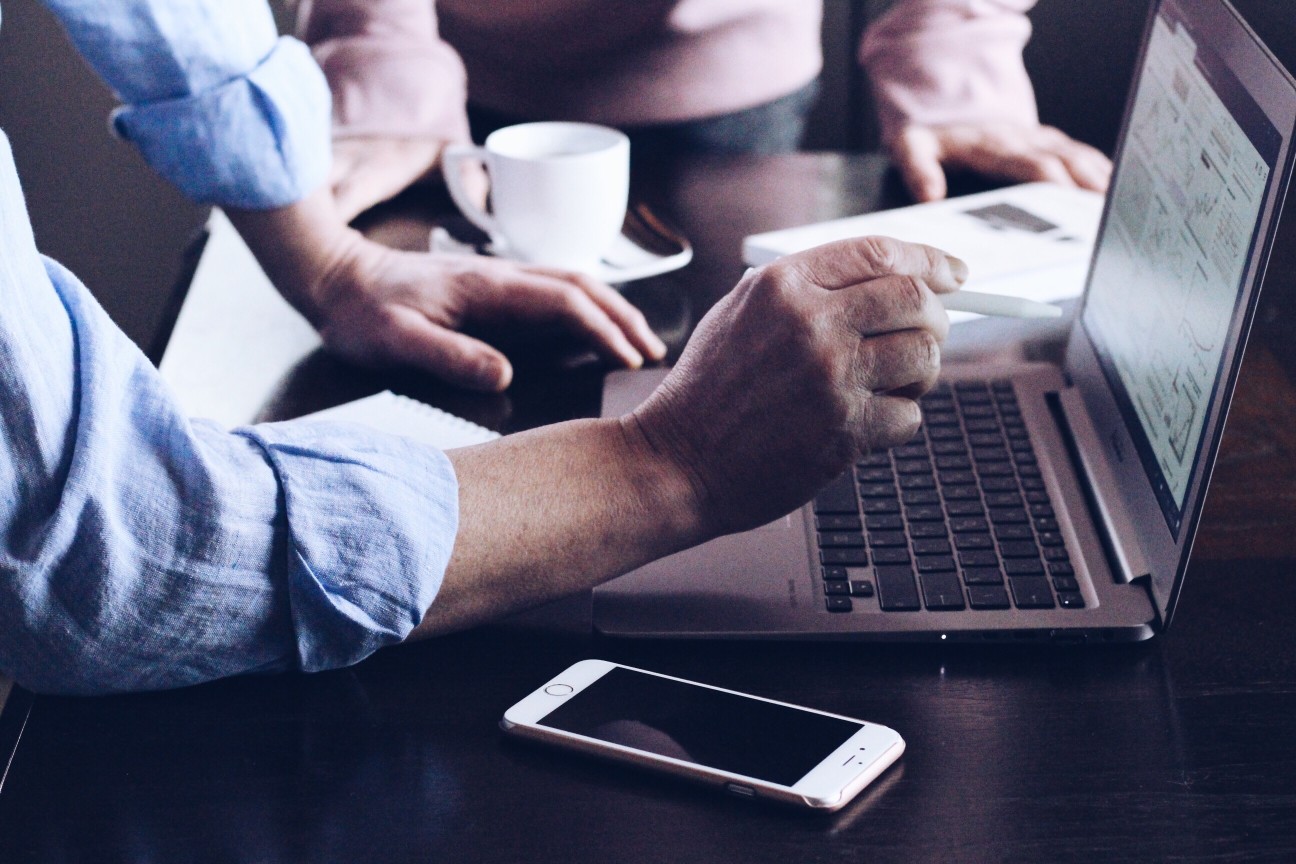 We Deliver Results. Quickly.
Not every company can have its own team of AI engineers with real-world experience implementing AI. We work alongside your in-house development team to implement practical AI solutions quickly and at a fraction of the cost of hiring a team of your own.
A.I.'s Popularity Means Hiring Good Talent is Tough
75% of commercial enterprise apps will use AI by 2025.
(IDC Research)
44% increase in AI job postings over 2018 and 2019.
(Zip Recruiter)
10 Companies dominate hiring for top AI talent.
Including Amazon, Google, Sensetime, among others.
But there's good news. Once an AI model is trained, optimized, and connected to your system, the work of AI engineers like us is done. Your in-house development team can handle the rest.
Here's What It's Like to Work with Us
You don't need to be an AI expert, or even know much at all about AI to get the full value of the latest technologies and techniques. We explain your options in plain language and ensure you understand exactly what we will develop for you.
Every project starts with a detailed plan to solve a real world problem, so you know exactly what to expect every step of the way.
We're more than engineers. We're problem solvers. That's important because most of our customers come to us knowing that AI can improve their products or workflows, but without a strong sense of how to make that happen.

We work together with them to understand and articulate their pain points and goals. Then we leverage our real-world experience in developing commercial AI solutions, along with our knowledge of computer science, deep learning, and AI to define the high-level features and technical specifications, find time-saving frameworks, and determine what code needs to be written from scratch.
We create screamingly fast AI models that always work just as expected.
When we start to develop your new AI model and back-end, we pay attention to the details that matter to your success. We use modern AI frameworks including Pytorch to Tensorflow. We optimize low-level libraries to run close to the metal. And we ensure the integrity and privacy of your data with a fully containerized architecture.

For researchers, we can work on developing a base AI algorithm, which can be implemented in a clean-room instance. We always have an eye on the latest academic research and can also help you prepare AI models for publication.
Deploying your computer vision AI is easier than taking an eye test.
We deploy your system using secure, enterprise-grade infrastructure on the cloud, running on 14 TFPS GPUs (and on premises when you need it). You can easily call your inference model using a simple, reliable, and powerful API that you can implement with four lines of code.
There's no pressure. We love to educate prospective clients and partners.
What Sets Deep Block Apart
Modern Analytics. High Performance Infrastructure.
Modern Front End
We make AI usable. Our applications comply with the modern web standards and respond to users in an instant thanks to our low-latency optimization and worldwide availability.
Powerful Cloud
State of the art GPU compute power. Cloud-based, on-premises, or private off-premises. Train your models and evaluate in no time.
Native Optimizations
Get the most out of your model. We optimize and re-write your libraries for performance. Like running on bare metal.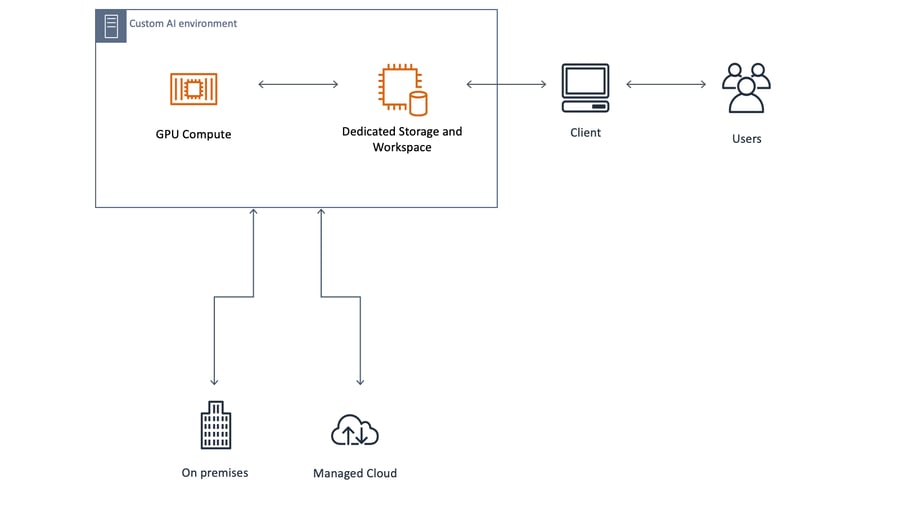 What Kinds of Projects can we Do for You?
From fun and games to rational research, our five-person team has years of AI experience ready to put to work for your team.
| | | |
| --- | --- | --- |
| AI Model Training | Connect your AI Model to Your Data | Real Time Serving via API |
| AI Model Deployment | AI Model Optimization | Custom AI Solutions |
Proudly Cutting Corner?
No Joke!
At Deep Block we offer custom AI solutions, but we have also developed the Deep Block AI Suite, a web-based point-and-click solution that allows scientific research teams and others to train their own AI models. This taught us quite a few tricks that we now use to train AI models faster, implement them more efficiently, and optimize them more effectively. As we like to joke, we're proudly cutting corners to reach your AI goals faster.
A Few of our Current Projects
Deep Learning on Deep Block
At Deep Block, we are building a browser-based application for drag-and-drop computer vision. Our AI suite is specialized for analyzing high-resolution microscopy and satellite images.
AI-powered ECG data analysis application
Based on our experience in developing Deep Block and various AI solutions, we also developed AI healthcare software for IOS devices and provided it to our customer. We have implemented this app with Swift and the AI ​​model inference system for analysis.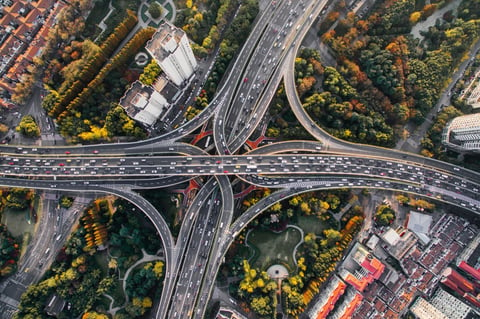 Aerial-view analysis for navigation
We work with GIS laboratories and aerial imaging companies to detect routes, lanes, and hazards for autonomous navigation. The aerial imagery can be enhanced with satellite imagery for larger coverage.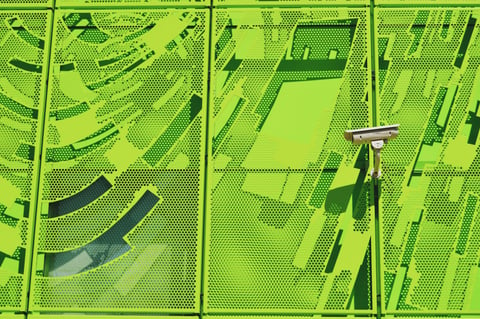 Anomaly detection for closed-circuit security
We worked with one of top vendors of CCTV security systems in South Korea to deploy an anomaly detection system. The system helps our partners' users eliminate thousands of hours of manual review.
How It Works
Get Started Today
Talk to us.
Schedule a free consultation with our team. We can help you determine your needs, and work with you to find the best fit.
Work with us.
We can help you build out the front-end, back-end, or compute infrastructure for your AI application. Need all three? You got it. We deliver.
Get to the next level.
We will help you with maintenance, upgrades, and support during your deployment. As your needs grow, we can help you connect to a larger network of vendors and research centers.