DEFENSE & SURVEILLANCE
Keep your analysts sharp. Keep your troops safe.
Surveillance Imaging systems produce vast amounts of images containing a wealth of information. The biggest challenge for expert imagery analysts is to digest all that raw data before even starting their analysis and recommendations.
Problem, when getting the right intelligence becomes critical, wasting time or stalling on irrelevant data sets can compromise operations, result in monetary loss, or risk the safety of operators on the ground.
Deep Block is an AI-powered remote sensing imagery analysis platform that let your IMINT analysts focus on detailed work for quick and informed decision-making.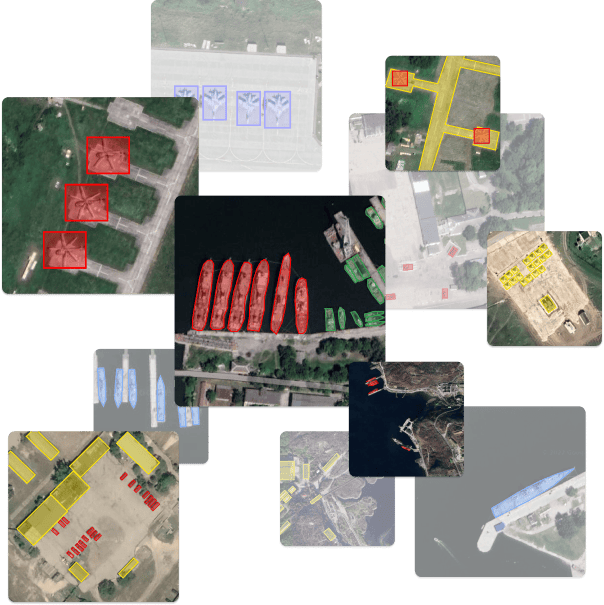 SOLUTION
Intelligence
analyzed "on the fly".
With the Deep Block Platform, anybody can leverage that wealth of information by creating repeatable and automated processes using AI and Machine Learning. Deep Block has the capability to process high-resolution imagery at speed and scale.


Satellite Imagery
VHR satellite instruments can observe hazardous environments without putting people or equipment at risk. Their imagery can cover a wide area and are available on demand.


Aerial Photography
Compared to satellites, aerial imagery coming from planes or helicopters has a smaller coverage but can produce more consistent results and avoid atmospheric artifacts.


Drone Imagery
Drones play a growing role on the battlefield and in military reconnaissance and security surveillance operations. They offer good results for targeted studies but have a lower range than planes.


CCTV Footage
Security footage, onboard cameras, and bodycams are now subject to be analyzed using the power of AI. Algorithms can detect and alert operators on potential threats faster and more consistently than their human counterparts.
USE CASES
Avoid missing critical information.
Computer vision is useful both on and outside the battlefield. Deep Block can help your IMINT analysts process large amounts of information collected by remote sensing imagery systems. Our powerful computer vision algorithms can automatically perform the initial filtering of the most relevant data and pre-process all the raw information at your disposal.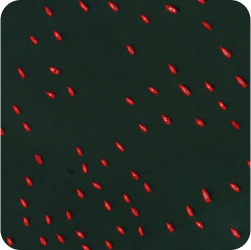 Maritime Domain Awareness
Advanced maritime intelligence, surveillance, and reconnaissance missions are now powered with AI. Analyze ship traffic, detect and classify vessels and equipment at sea or at port, and automatically alert your analysts when any change or threat is detected.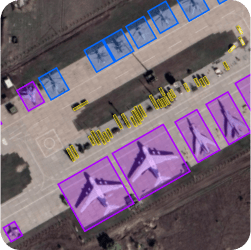 Air Situation Monitoring
Collect information related to the enemy's air force strength, movements, and activity on land, in the air, or at sea. Train your AI to detect, classify, and inventorize any type of aircraft and airfields infrastructures and capabilities.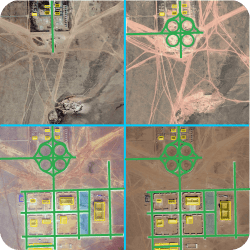 Strategic Sites Monitoring
Even during peaceful times, gathering crucial information on the enemy's critical installations and presence inside its territory is the key to combat readiness. Deep Block can help you detect and classify any object, vehicle, troop movement, and building construction over time.
APPLICATIONS
Use all the arsenal at your disposal.
Deep Block supports a growing range of applications and lets you train your AI on multiple data sources.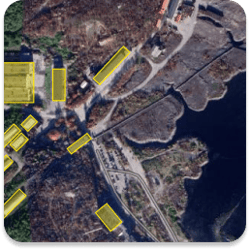 Electro-Optical
(EO)
High-performance EO sensors can generate sharp images and capture an accurate depiction of millions and millions of square kilometers. Deep Block excels in analyzing these images to enable persistent strategic site monitoring and timely decision-making.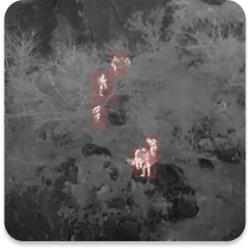 Infra-Red
(IF)
Often used in military surveillance or in search and rescue operations in near or total darkness, aerial IR imagery can be analyzed using Deep Block to automatically detect troops or vehicular presence and activities on the grounds.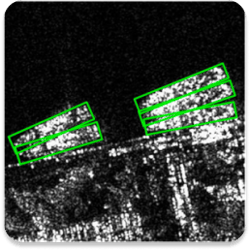 Synthetic Aperture Radar
(SAR)
Used for border security, countering drug trafficking operations, and disaster preparation & response, SAR excels in degraded environments. Deep Block can help you interpret these complex images to monitor change over time or detect objects normally invisible with optical data.
THE TECH
The world's fastest imagery analysis solution.
Deep Block's patented deep learning technology can process large file sizes instantly. This makes for a powerful solution to analyze satellite, drone, and aerial imagery.

10 GP pixels
Max file resolution
or 100,000 x 100,000 pixels images.

15 GB
Max file size
vs. 1 GB with our competitors.

15GB/sec.
Processing
speed.



0.9 AP
Highly accurate prediction
when detecting objects.

0.9 Recall
Highly reliable detection
with minimum false negatives.
CONTACT US
Interested? Let's get in touch!
Whether it is to get a demo of our Deep Block Platform, inquire about our learning courses, join our latest Bootcamp or explore custom solutions with us, we will be happy to help!
BLOG
The Deep Dive.
The Deep Dive is Deep Block's beloved Blog. It regroups all our successes and failures. It is an honest take on the challenges of a Computer Vision startup, an open opinion column for our experts, and the place to get our latest news.