HOW IT WORKS
All-included
Machine Learning suite
Get access to an exclusive and unique one-stop-shop platform for your MLOps projects. Get started right away or treat yourself by developing your programming and machine learning expertise.

Learn
Get access to our extensive knowledge courses to get started or perfect your Machine Learning skills, in no time.

Annotate
Label your raw data using Deep Block's intuitive interface and collaborate on your projects with your team.

Train
Analyze and track your model performances and progress throughout your training sessions and check results instantly.

Connect
Integrate your models into your own application using Deep Block's API and share your results with the rest of the community.
USE CASES
A true cross-industrial powerhouse.
Deep Learning can apply to a variety of use cases. Deep Block gives you the tool to achieve your ambitious computer vision projects and to provide a sense of sight to all your applications.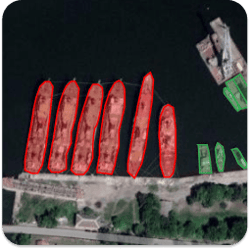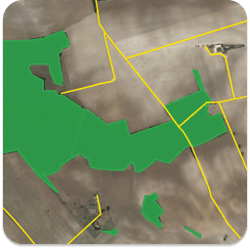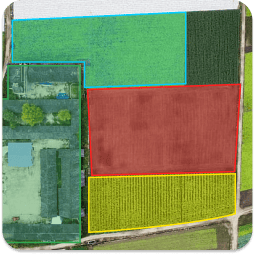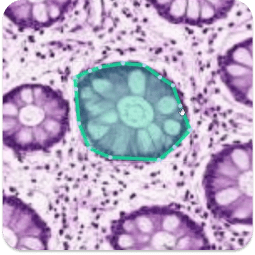 APPLICATIONS
Let the AI do the grunt work.
Get the best out-of-the-box training blocks for your brand-new AI. Deep Block can analyze any type of image and provide you with results in a few minutes.
THE TECH
The world's fastest imagery analysis solution.
Deep Block's patented deep learning technology can process large file sizes instantly. This makes for a powerful solution to analyze satellite, drone, and aerial imagery.

10 GP pixels
Max file resolution
or 100,000 x 100,000 pixels images.

15 GB
Max file size
vs. 1 GB with our competitors.

15GB/sec.
Processing
speed.



0.9 AP
Highly accurate prediction
when detecting objects.

0.9 Recall
Highly reliable detection
with minimum false negatives.
OUR PARTNERS
They trust us.
Deep Blocks works with various public and private institutions and organizations on a growing range of applications (GIS, Research, Security, Surveillance, Medicine,...).
CONTACT US
Interested? Let's get in touch!
Whether it is to get a demo of our Deep Block Platform, inquire about our learning courses, join our latest Bootcamp or explore custom solutions with us, we will be happy to help!
BLOG
The Deep Dive.
The Deep Dive is Deep Block's beloved Blog. It regroups all our successes and failures. It is an honest take on the challenges of a Computer Vision startup, an open opinion column for our experts, and the place to get our latest news.